CONOR HURLEY
ACMG Ski Guide, founder of Arctos Guides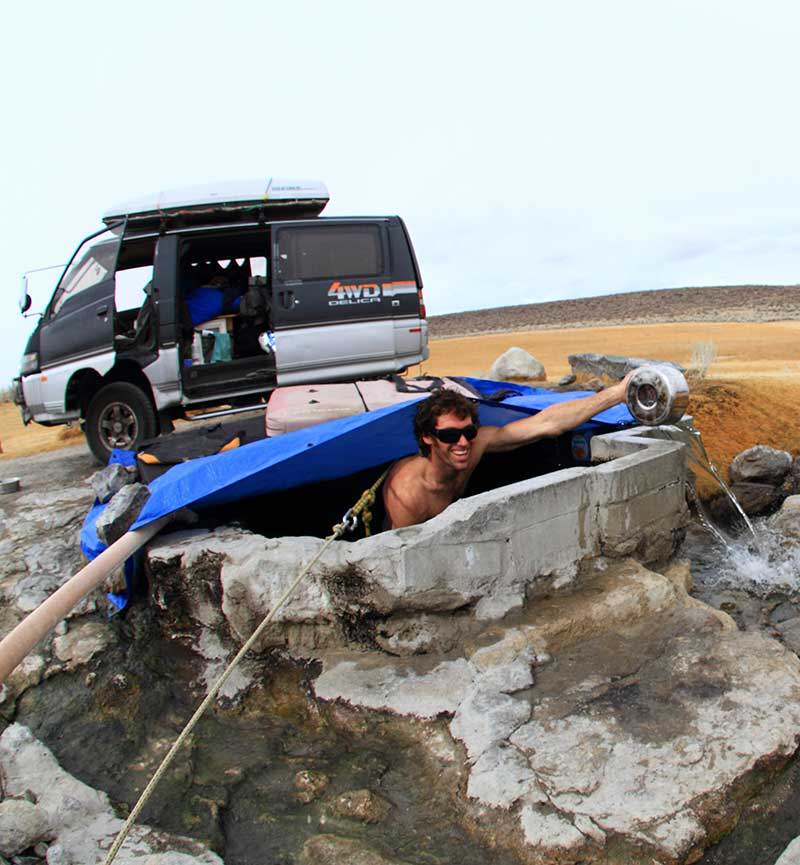 Throughout my life, skiing has been a means for me to explore myself and my passion for the outdoors.
In high school, we'd skip school and cash in on cheap lift tickets and powder days at Cannon Mountain in New Hampshire. At 16, I discovered Tuckerman's Ravine on Mt Washington, which changed skiing for me. No longer was it just a gravity sport; it became a means of exploration and discovery.           
While on a bike racing road trip in 2006, an epiphany struck, as I set eyes on Slocan Lake and the Valhallas for the first time. I decided to drop everything and pursue my true passion, skiing. I camperized my vegetable oil powered 1980 Mercedes Benz 240D sedan and hit the road.
It's been a sinuous one, full of ups and downs. After years of backcountry discovery and professional education/certification, I've finally hit my stride here in the Slocan, where I live with my partner Dominique and our daughter. We run a small agri-tourism business, Arctos Guides and the West Kootenay Ride and Stay, out of our off-grid homestead, where we offer custom, small group, farm to table, guided backcountry adventures in the West Kootenays and beyond.
---
BORN
Dover, NH
RESIDES
Slocan, British Columbia
• ACMG Ski Guide, CAA Operations Level 2 Avalanche Forecaster
• Steep skiing; Comstock couloir, Mt Forbes, West Copper Peak NE Face
• Traversed from Revelstoke to Golden BC
• Built my own house, father, homesteader, immigrant
---

---