Traditional Materials vs. AlgalTech®
Algal Wall: A More Stable Ride
Meet our latest formulation of Algal Wall - a biobased sidewall formulation implemented into our entire ski and snowboard lineup.
Building upon the successes of the original Algal Wall, we've improved our formulation to offer better performance, and increased biobased content from 58.41% up to 67.89% by ASTM Standard D6866.
But what truly sets Algal Wall apart are its unique properties.
Compared to traditional materials, Algal Wall enables construction that dramatically reduces chatter for a smoother ride.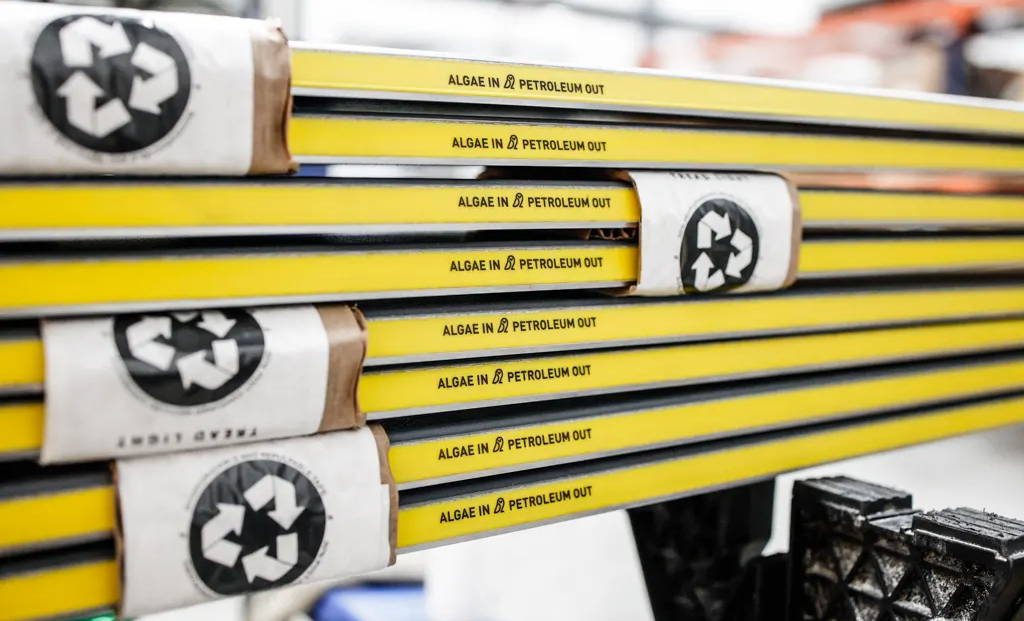 Better Damping for Better Boards
Damping is defined as a material's ability to absorb energy from an impact. In a ski or snowboard, increased damping translates to a smoother, more stable ride on variable snow surfaces.
Through dynamic mechanical analysis (DMA testing), we can measure our material's physical properties and compare them directly to traditional materials like ABS or petroleum-based PU.
Our latest Algal Wall formulation offers 21% better damping than our original Algal Wall, and 138% better damping than a traditional petroleum-based ABS sidewall. Ride harder on a sidewall that's built for the job!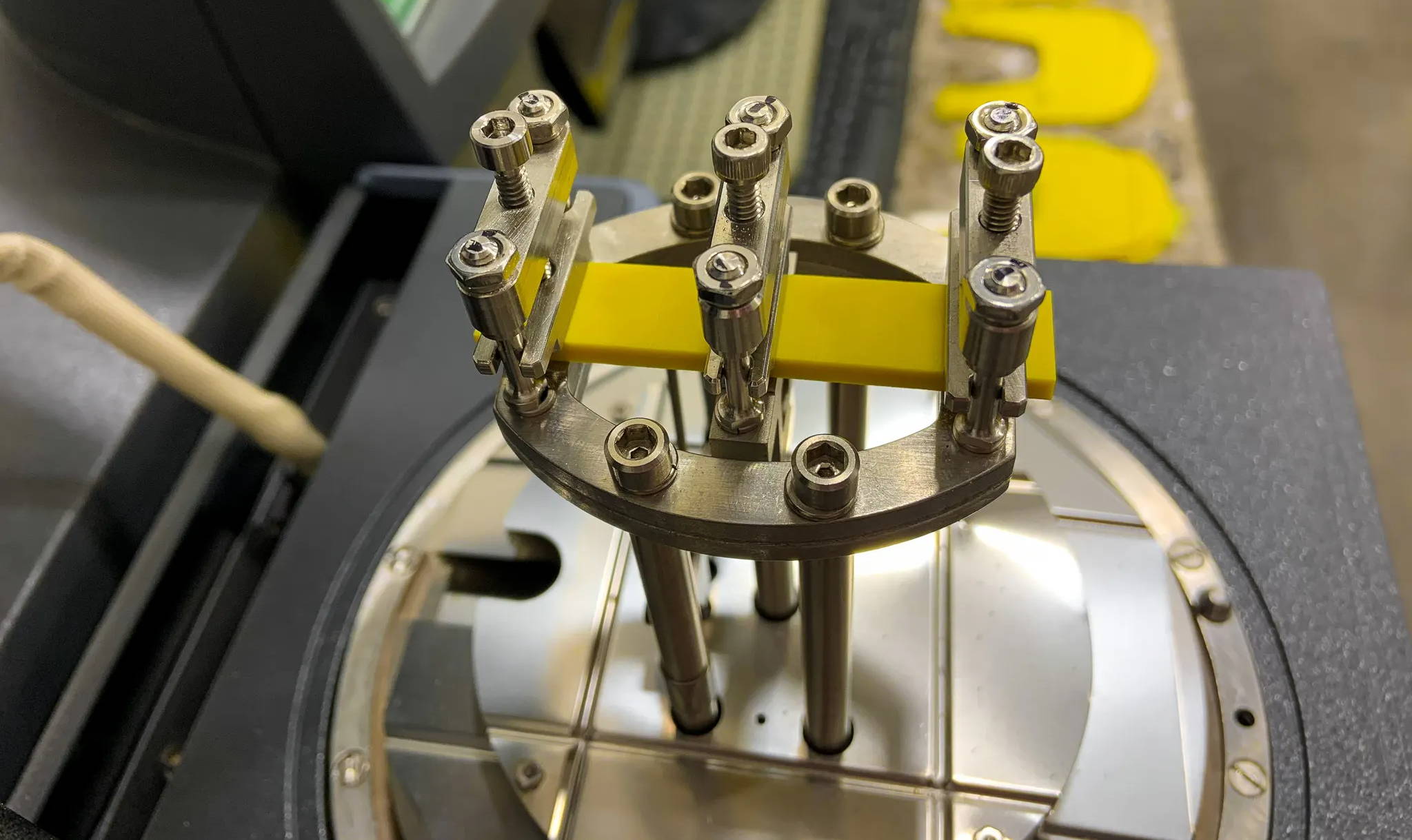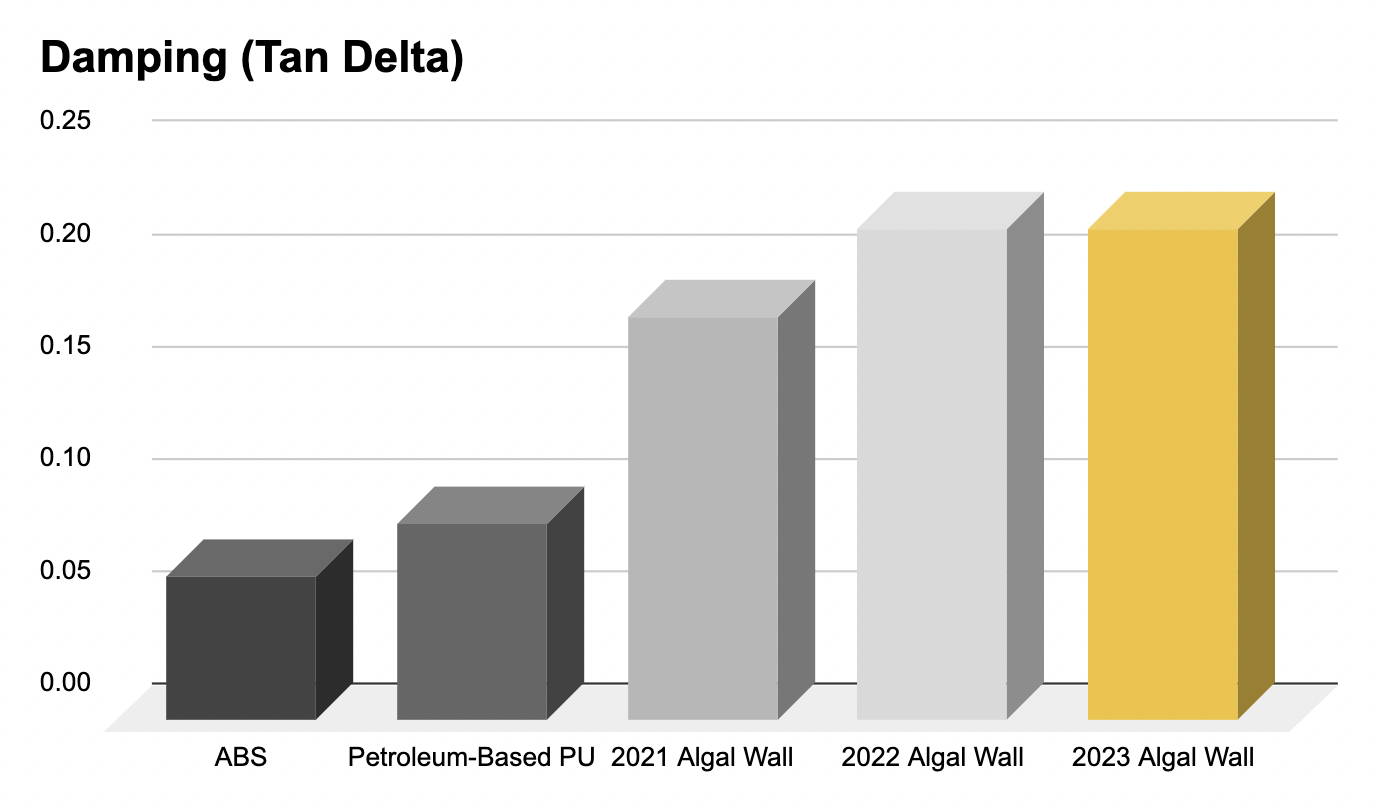 Energy Storage and Loss DMA. Results derived from internal testing.
---
*This infographic was last updated in July 2022. We are constantly experimenting with new materials, evaluating supply chains, and optimizing waste streams to improve the performance of our products while reducing our environmental impact.